Nasharie Leaford Needs To Be Miss Flavour 2008
(London swelled with the heat and burst into tears; hot rain, like a girl mourning a broken heart.)
My best friend (I told you I had more than one), Nasharie Leaford, an actress and model from Wembley in London has entered the
Flavour Magazine 
 competition to become Miss Flavour 2008. She is proper talented; don't tell anyone, but I've just cast her in my short film The Perfect War.
I remember when this girl and I were running around Richmond College looking hot to trot, not giving a dam what anyone said about us. We met in English class, we were supposed to be studying Shakespeare and Frankenstien, but I was sleeping and she was actually awake and paying attention. It's only God why I left that place with such good grades.
This is us at our Goodbye Photo Shoot at the end of our servitude at that blasted college: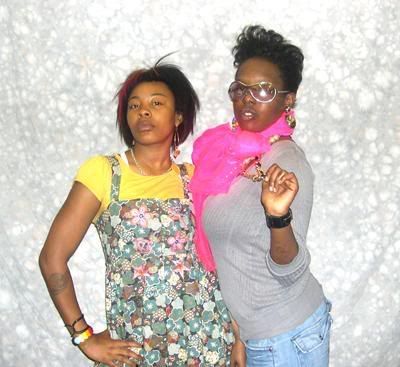 This is Miss Leaford now. A ravishing beauty.